Easybee Articulation Turtle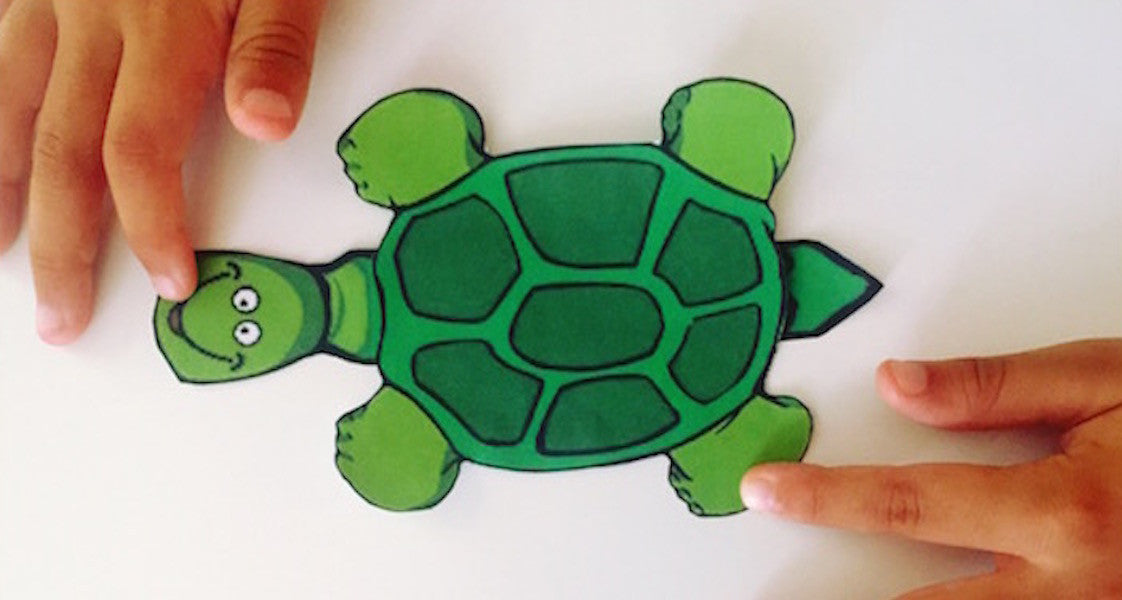 I love using visual imagery when working on articulation or phonological processes.  It really helps identify the feature difference in the target sound versus the error sound. I have always used a turtle when working on fronting or on a few occasional cases, backing.  I start by introducing the front (t/d) and back (k/g) sounds to the client by placing minimal pair cards (key/tea)  either at the front of the turtle or the back of the turtle.  I pull the turtle head forward for front sounds and push it back for the back sounds.  Next, I have the client identify if the word has a front or back sound and manipulate the turtle head to show front or back sounds.  Soon we work into the child producing the sounds.  They can be easily prompted with something like, "you forgot to move the turtle head to the back for that word."  It is also helpful that they get praise for pushing the turtle head front or back until they are actually able to say the sound correctly.  The poor little turtle I have been using for the past fifteen years was drawn on green construction paper and in desperate need of an update. 
When I mentioned my turtle makeover idea to a colleague, she immediately loved the idea because she used a turtle when working on initial and final consonants by moving the turtle head forward and backward as well.  What a genius idea that had never crossed my mind.  Check out the video below to see how she uses the turtle in therapy for initial and final consonant deletion. 
Leave a comment
Comments will be approved before showing up.